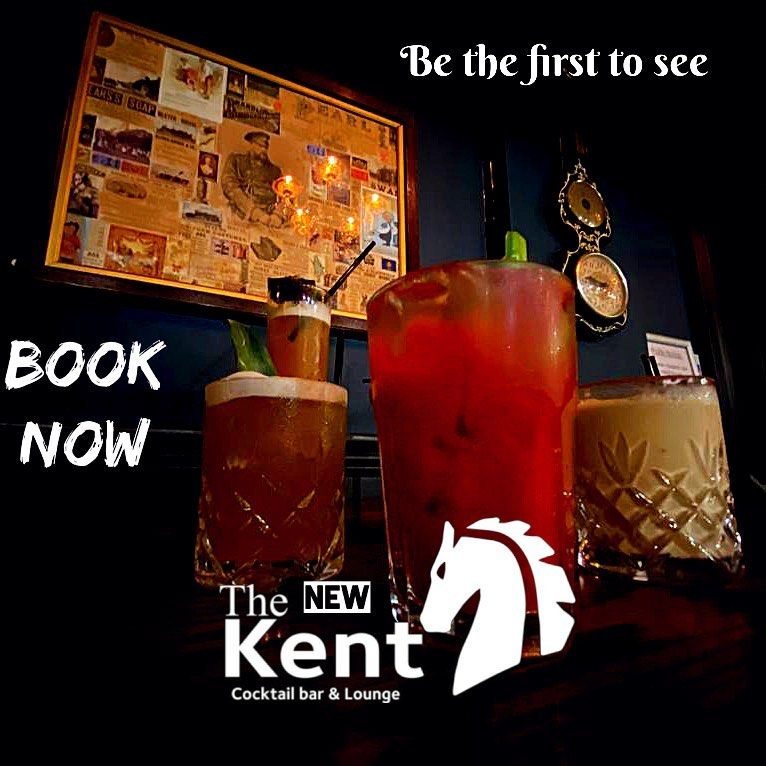 Kajuma
A cocktail from long ago which has a splash of everything in for an absurd flavour profile which will leave you wanting more! A blend of chambord, blueberries, whiskey, red wine, amaretto and cranberry! This cocktail packs a punch but makes you feel good!
Mandarin Martini
This cocktail will blow you away with a mixture of mandarin puree, hendricks gin, aperol, campari, lemon and lime juices. Refreshing with the great taste of mandarin for some sweetness! A must try for mandarin lovers!
Breakfast Martini
For when you didn't have time to get breakfast and need a pick me up to get through the day! We combine marmalade, opihr gin, chase grapefruit gin and add lemon juice, simple syrup and egg white powder for a great way to start your day!
Rum Punch Zombie
A cocktail not for the faint of heart, if you like rum then you will adore this. We start with 5 different types of rum and add passion fruit, orange and pineapple juices for taste as well as lime juice for sweetness. Comes with half a passion fruit with a shot of wray and nephews overproof rum on fire ready to take some snaps and add them to instagram!
Lemon Tree
Forget mojitos, this is the only cocktail you will want to drink. We start with muddling mint and add absolut citron vodka, passion fruit puree, and lemon juice all churned together with crushed ice. Then to top it off we add a black raspberry liqueur to gel it all together!
Gin Fizz
For gin lovers, we mix hendricks gin which is infused with cucumber, elderflower cordial which compliments the gin greatly and top it off with prosecco for an elegant stylish cocktail!
Whiskey Sour
With the selection of whiskey we have at the kent this cocktail is a must try! Your choice of whiskey mixed with lemon juice, sugar and egg white powder! Even if you are not a fan of whiskey this is a delicious cocktail that could get you on your way of appreciating it! Sweet, smooth with a sour kick this is recommended
Negroni
A bartender's dream cocktail, if you like dry powerful bitter cocktails then this one is for you! Gin, campari and vermouth mix together to sip the night away!
Biscoff Espresso Martini
What could be tastier than biscoff and coffee! A generous helping of espresso, vodka and kahlua we had to put an extra shot of licor 43 to make it even sweeter! It also comes with a biscoff biscuit for dipping which tastes so good!
Frenchberry Martini
French martinis don't cut the mustard at the kent so we supercharged it with absolut raspberry vodka, fresh raspberries, chambord and pineapple juice! A delicious berry infused classic martini
Snowball
One for the Christmas season! If you are looking for a creamy yet fresh cocktail this is for you! Mixing advocat, lemonade and fresh lime juice the final product is one to be tested!
The Kent's Mulled Wine
We don't do things half heartedly at the kent so we want to give you a mulled wine to remember. All the traditional mulled wine ingredients are involved including red wine, cinnamon, ginger etc. But then we super charge it with brandy and amaretto for a nice sweet delicious finish!
Pimms Winter cup
Spicing up an old classic we add brandy as well as pimms mixed with apple juice and cinnamon sticks, giving you a warm fuzzy feeling once this drink hits your lips!
Whiskey Warmer Sour
A warm wintery twist on the classic we give you a nice helping of whiskey, mixed with some lemon juice, orange juice, and sugar syrup. Once they have got to know each other we add honey and shake vigorously with some orange and cinnamon. This will make you feel like christmas has come early
Contact: The Kent
20 High Street
Gravesend Kent
DA11 0BA
Opening Times
Tuesday, Wednesday, Thursday, 
16:00 - 24:00
Friday & Saturday 
16:00 - 01:00